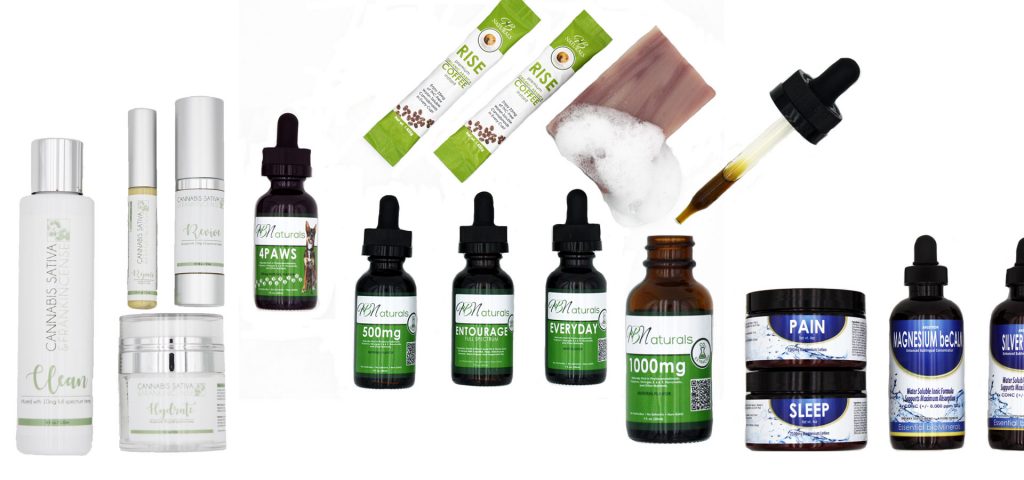 Heart & Body Naturals
The main mission of HBN is to provide clean, all natural, and in most cases organic, products that meet the highest standards of quality and efficacy.  The owners and formulator have gone above and beyond to create products that provide the healing power of plants in as natural a state as possible.
Their other mission is to create a way for people to make a living simply by sharing this wide range of cutting edge products with others.  Some of the ways they do this is to offer:
Free membership – you can qualify to earn commission without any annual fees or personal purchases.
Wholesale discount on personal purchases.
Websites provided for no cost to you.
All members automatically qualify to earn with just a small monthly sales requirement.
No caps or limits to how much you can earn, and you can earn every day.
Absolutely NO OBLIGATION to sell if all you want is the personal purchase discount.
Make a Living – While Having a Life
7 Ways To Earn With Heart & Body Naturals!
Our powerful Dual Infinity Plan helps you earn faster and more importantly, with less qualifiers, than other companies in the marketplace – whether you decide to create a full-time business or a part-time income.
1. RETAIL BONUS: 50% of Commissionable Volume (CV). No requirements. Active and inactive accounts can earn. Free personalized retail only site www.ShopHBN.com/username. Paid instantly.
2. FAST START BONUS: Earn 20% on wholesale orders placed by your personally enrolled during their first 90 days. No requirements to earn on your 1st generation. Active and inactive accounts can earn 1st generation Fast Start Bonuses.
Receive an additional 10% Fast Start Bonus (for a total of 30%) with one-time Value Pack purchase & 100 CV auto-delivery each month.
3% on 2nd Generation orders @ Executive Rank (25 PV plus 2 Personally Enrolled Members (PEMs) one in each leg with 25 PV).
2% on 3rd Generation orders @Bronze (2 Personally Enrolled Executives with one in each leg).
50% of the Commissionable Volume (CV) is paid into the binary. Paid instantly. Dynamically Compressed.
3. STAR BONUS: Earn $100 and $300 monthly bonuses when you have 100 PV and you have 4 personally enrolled with 100 PV, and a total of 16 second generation 100 PV members. Paid monthly.
PLUS for November & December 2018 only: Qualify to earn $900 Holiday Fun (STAR Bonus) with 64 active 3rd generation members with 100 PV.
4. Dual Matrix: Exclusive to HBN. Earn up to $1.00 on everyone below you with no leg balancing, regardless of who placed them there. 25 – 50 Personal Volume (PV) every 31 days required to qualify. Paid on Fridays to members that qualify by close of business Thursday night. Dynamically Compressed.
5. DUAL BINARY EARNINGS: 25 PSV earn 4%, 50 PSV earn 8%, 100 PSV earn 12% of pay leg. Paid instantly every time you have 200CV on one leg and 200CV on the other leg. Dynamically Compressed.
6. BINARY MATCH: Earn up to 50% Dual Binary Matching commissions through Seven Generations. Dynamically Compressed.
7. RANK ADVANCEMENT BONUSES: Earn up to $190,000.00 in Rank Advancement Bonuses. The key to advancing in rank is to have personally enrolled Executives (25 PV with 2 personally enrolled with 25 PV) in each leg.
Wholesale Customer Benefits
• Save approximately 15% off Retail pricing.
• Save 5% on all auto-delivery orders
• Marketing Systems
• Receive Member Reward Points on 1st time orders & Auto-Delivery orders (auto-delivery NOT required to earn income).
• Gift Card Marketing System: Gift cards are available to purchase. You also receive twelve free $25.00 Gift Cards with the purchase of a Value Pack and 10 with an optional auto-delivery order of 100CV or more.
• Powerline System: Free signup system with a built-in 14 week follow-up system.
Terms To Know:
Personal Sales Volume (PSV): The sum of your personal purchases & retail sales through your personalized hbnaturals .com website.  Needed for activity on your account, counts towards Binary Bonus qualifications.
Personal Volume (PV): Volume generated only by personal purchases. Required to earn the Matrix Bonus & STAR Bonus
Commissionable Volume (CV): When you are in the shopping cart you will notice every item has a price value and CV value next to it. When you purchase that product the CV becomes your PV (Personal Volume). When a customer purchases the product that CV is the volume commissions are paid out on.
Ready to know more or get started?
Visit my website and take HBNaturals for a free test drive.
OR
Shop for Heart & Body Naturals products to try before you decide.
Still Have Questions?
Contact me and we'll set up a time to chat, either online or on the phone.
Wondering about other ways you can make a living without a traditional job?