You Can Work Your Own Way and Still Have a Life You Love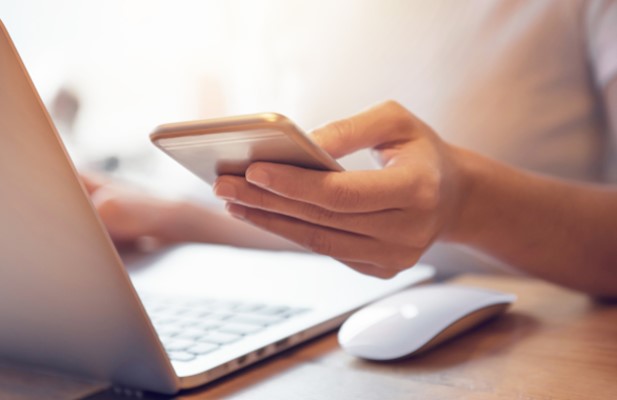 Because I've experienced several health challenges that have made it nearly impossible to have a traditional J.O.B. (I'm pretty much unemployable at this point), it has taken some creativity and training to understand that there are other options for people like me.  I love to learn new things and, even more, I LOVE to find new ways to help people.  I can help you find a way to earn money outside of the "job box."
You Have Options!
One of the ways to earn income is to work from home, or wherever you find yourself…  whether it's on the road, or caring for someone in THEIR home, or in assisted living, or almost anywhere.  And one of the ways to work from home (or almost anywhere) is to have your own business.
While there are tons of businesses you can start, one option is to market products that someone else makes.  Direct Sales is where you join a company in order to be able to market products, but you DO NOT have to carry inventory or ship them!!  Does that sound like a dream come true for you?
I've been involved in several direct sales companies over the years and there are many companies that offer great products and compensation.  The best way to choose which of the hundreds (if not thousands) of companies and product lines out there is to find what you truly believe in, something you would share even if there wasn't a paycheck attached.  I find it makes all the difference to your success if you love the products, believe in the mission of the company, use them for yourself or loved ones, and want others to have access to those products and/or business so they can love them, too.
One way to decide is to look around you for a problem that you were able to solve, search for groups on social media, and ask your friends about their experiences.  If you need a little help choosing a company and product line to market, take a look at some of the most reputable ones available on the Direct Selling Association (DSA) website and look around for categories that interest you.  Click on a few of the company links and see where they're located, what they offer, their compensation plans, etc.  Have fun!
Not into direct sales or natural health and wellness, but still looking for a way to earn a living without having a traditional job? Whether it's because of your health, location, or just tired of working in the same old "job box" maybe I can help you find a new way to make a living while having a life you love.
If you would like to learn more, please contact me.