Wellness Products for Your Family and Business
Are you looking for:
A line of the highest quality wellness products?
A discount on your personal wellness product purchases?
Starting or expanding your home-based wellness business?
Adding professional quality products to your holistic practice?
A trustworthy, highly respected, wellness-oriented company?
Low membership requirements with no obligation to sign up for auto-ship or build a team?
All of the above?
I invite you to take a look at the company that I trust for my family's wellness and recommend to my clients…

Heart & Body Naturals
Pure, wild-crafted and/or organic plant based nutrition, CBD, essential oils, teas, body care, liquid bio-minerals: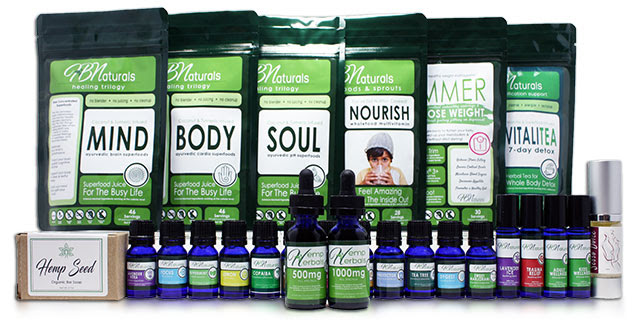 Free membership, bulk discounts, gift card marketing program, free products with purchase.  Decide for yourself if you want to just get your own products at a great wholesale discount price, or if you'd like to add these amazing products to your own wellness business with NO OBLIGATION EVER!
The products – clean, natural, and as close to the sources as possible.
The owners of the company, Paula & Ben Scarcella – their purpose is to provide life-enhancing products AND an unmatched business opportunity.
The formulator, Alexandria Brighton – her wisdom and intuitive blending skills create only the most beneficial products available.
The Mission of Heart & Body Naturals
The main mission of HBN is to provide clean, all natural, and in most cases organic, products that meet the highest standards of quality and efficacy.  The owners and formulator have gone above and beyond to create products that provide the healing power of plants in as natural a state as possible.
Their other mission is to create a way for people to make a living simply by sharing this wide range of cutting edge products with others.  Some of the ways they do this is to offer:
Free membership – you can qualify to earn commission without any annual fees or personal purchases.
Wholesale discount on personal purchases.
Websites provided for no cost to you.
All members automatically qualify to earn with just a small monthly sales requirement.
No caps or limits to how much you can earn, and you can earn every day.
Absolutely NO OBLIGATION to sell if all you want is the personal purchase discount.
Read more about the business opportunity in my blog post: Make a Living – Have a Life
If you would like to learn more before deciding, please contact me.