Wellness Products for Your Family or Business


Are you looking for:
A trustworthy, highly respected, wellness-oriented company?
A discount on your personal wellness product purchases?
Starting or expanding your home-based wellness business?
A line of the highest quality wellness products at wholesale prices?
Low membership requirements with no obligation to sign up for auto-ship or build a team?
All of the above?
I invite you to take a look at the products that I trust for my family's wellness and recommend to my clients – Plexus Worldwide: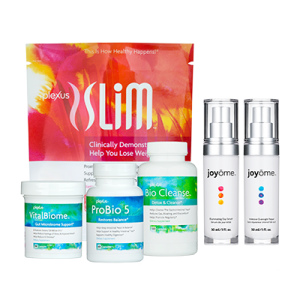 Why do I love Plexus?
The products – they work for me, my family, and millions of other people.  Since starting with just a few of the products including their uniquely formulated probiotics, enzymes, and blood-sugar-balancing "Pink Drink," my digestive and mental health has greatly improved.
The heart of the founders – to improve the quality of life for their members and customers, as well as to provide meals for children and families through their Nourish One initiative.
The company's belief in total wellness is the same as mine – wellness is so much more than physical health, nutrition, or lack of disease.  They believe that true health involves many dimensions including physical, emotional, financial, social, spiritual, and daily habits.
The goal of Plexus – to make products that are of the highest quality, non-GMO, 100% vegetarian, and gluten free, wherever possible.
Their mission – to create products for people to become healthy and happy, and also to make a living simply by sharing their wide range of cutting edge products with others.  Some of the ways they do this is to offer choices for everyone:

Retail customer – purchase products whenever you want, no obligation EVER to buy anything you don't need.
Preferred customer – get a great discount on the products you use every month, and you can change your order whenever you want.
Ambassador – for a small annual fee you will get the best prices available on your own personal purchases, and if you get a few retail or preferred customers you can qualify to earn commission on their purchases, as well as:
Rebates on personal purchases when you meet the minimum requirement.
Websites provided for no additional cost to you.
No limits to how much you can earn if you want to grow a business and build a team.
Prizes and bonuses and conventions and trips and educational opportunities galore!
Great people to work with – you are never alone on your Plexus journey.