Make a living… while living life YOUR way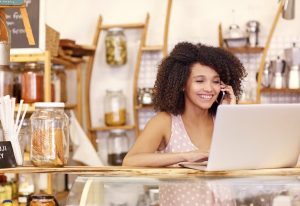 Are you missing your life because you're so busy trying to make a living?
Are you successful in many ways, but not really happy? You feel you should be grateful for your blessings, but instead you feel frustrated, unfulfilled, stuck? Sick of spinning your wheels, sick of living a life that isn't fulfilling, sick of never having time for important things like your family and friends?
Too often, striving for your goals comes with a high personal price tag. You sacrifice your time, energy, money. At times you fail to honor the deepest part of you that knows what's right for you. It can start to feel like "this is the way it will always be," and you start to wonder if it's worth it to try this hard.
OR…
Has a life or health challenge made it difficult (or impossible) to work at a traditional J.O.B.?
Maybe you no longer want (or are able) to spend your time in traffic, sitting or standing in someone else's place of business all day, or adjust to THEIR schedule instead of your own?  Or you've been curious about a "work from home" business?
There are other ways to earn an income and MAKE a LIFE instead of just a living when you just don't fit in the traditional job box.
Some (or all) of these things may describe you…
You're overwhelmed by all that you have on your plate
You lose sleep, worrying about income or lack of it
You have to drag yourself out of bed in the morning and force yourself to get ready for work
Your physical health has made it difficult (or impossible) to hold a traditional 9-5 job
Your mind feels like a runaway train from the moment you wake up until the moment you lay down at night—and often into the wee hours
Your life feels out of balance… there's not enough time for the people and things you love
All of the above
On some level, you know it doesn't have to be this way…
You know you are capable of having more in your life.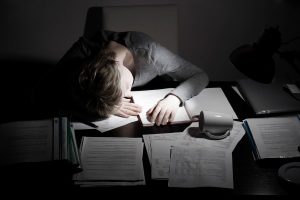 The Life First – Work Second Approach
You see, you can escape the rat race of corporate America…you can leave the stressful commutes behind…you can work at things that fulfill you spiritually, mentally and emotionally… and you can create a rewarding life around them…
Finding meaningful work doesn't require a long commute, spending hours away from home, day after day.
I help people from all walks of life find their true calling and live it. For some folks that means switching to a career they haven't thought of, but that fits them like a glove. For others, it means leaving their job-job and pursuing a business of their own making. In either case, they have discovered the things that "make them tick" and have been able to use their God-given talents to create rewarding lives for themselves.
If you desire to live your life with meaning, to work at what you love, and to follow your own path, I can help you make that exciting and enriching journey to the life you long for.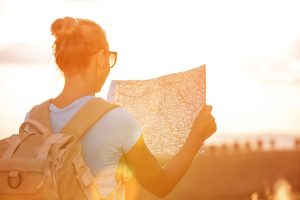 Imagine what your life would be like if you…
Didn't feel overwhelmed and anxious
Slept well seven nights a week instead of one
Felt so excited about "work" you jump out of bed and can't wait to start the day
Felt relaxed and peaceful in your mind and emotions, so you could think creatively about business
Spent time with your family and friends and actually fully enjoyed it—without one ounce of guilt
Spent time doing things you love, just for the fun of it—without a single worry about "emergencies" waiting for you on Monday
Stepped off the endless rollercoaster, and into a more sane, productive and creative life
My goal for you is simple: To help you discover what it is you LOVE to do, then provide you with the ideas, tools, resources, direction, and support you need to turn that passion into a great living.
Anything's possible when you choose to change course.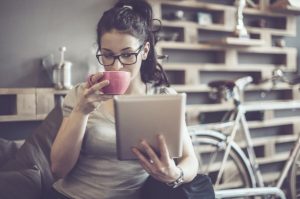 I've found that it is possible to have a rich, meaningful life making a living from things that fulfill you on a deep level. The people I work with say that it's true for them, too. They find that they're SO much happier because they absolutely love what they're doing.
Regain your life by changing the way you make your living
If you're ready to live your life with meaning and to follow your own dream, I urge you to contact me for a free, no-obligation consultation. Let's explore what you love to do and some real, rubber-meets-the-road ways to make a great living from it.
After we get to know each other a bit if you're convinced I can offer you the help you need to leave your cubicle behind and create the livelihood of your choosing we'll move ahead with a formal consulting session.
How I work
I help people who are searching for purposeful ways to earn income that fits perfectly into their lifestyle.  Using the Changing Course materials created by Valerie Young, EdD, we explore ideas that fit your own personal Life First – Work Second Approach© journey.  I'll send you a link so you can download the ebook used for this process, which includes examples of people who have created their Life First – Work Second plan.  You'll answer some thought-provoking questions to help you really dig down and craft the type of life you want to live.  this is not another one of those canned self-tests to figure out what you're "good at" but rather,  a powerful tool to determine what makes up YOUR perfect day, year, and LIFE.
Once I receive your completed questions we'll schedule a phone call to talk about what you learned.  We can brainstorm ideas first, no judging allowed, and as you narrow down your ideas I'll help you find resources that you can really use to design your ideal work-life balance.  This is NOT career counseling or job searching.  This is lifestyle designing!
Now, at this point, you're probably wondering if I can make good on the promises I've made you. I understand how you feel and it's perfectly OK. You should be sure that any investment you make in your future is a sound one. So here's how you'll know that you'll receive the kind of care I've talked about here…
You'll get solid information to help you take the first step… and the next…and the next…GUARANTEED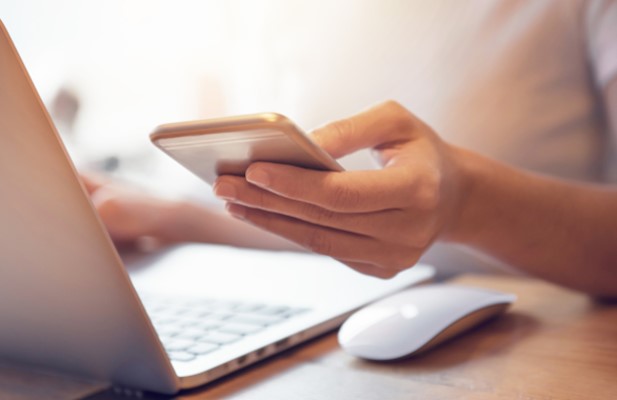 I promise you will be satisfied with the assistance I provide you in your free session or you can end our consulting relationship right then and there.  If I don't help you change course for a better living, we'll part as friends. Simple as that.
But honestly, I believe you're going to be so empowered by the things you discover in our conversation, you'll be excited to start creating your own tailor-made work-life-style. Once we decide to work together, we can discuss next steps (you'll find them very reasonable by the way), and how best to move forward…to ensure your success.
So, what are you waiting for?
If the idea of getting rid of your commute and cubicle and getting your life back appeals to you, contact me today to find out if "Out of the Job Box" work is right for you.
I am a certified Changing Course® Licensed Coach.