A Wellness Company You Can Trust

Are you looking for:
A trustworthy, highly respected, wellness-oriented company?
An income to supplement or replace your current job?
A line of the highest quality wellness products at wholesale prices?
No obligation to sign up for auto-ship?
All of the above?
Take a look at the company I trust for my family's wellness and as my product partner: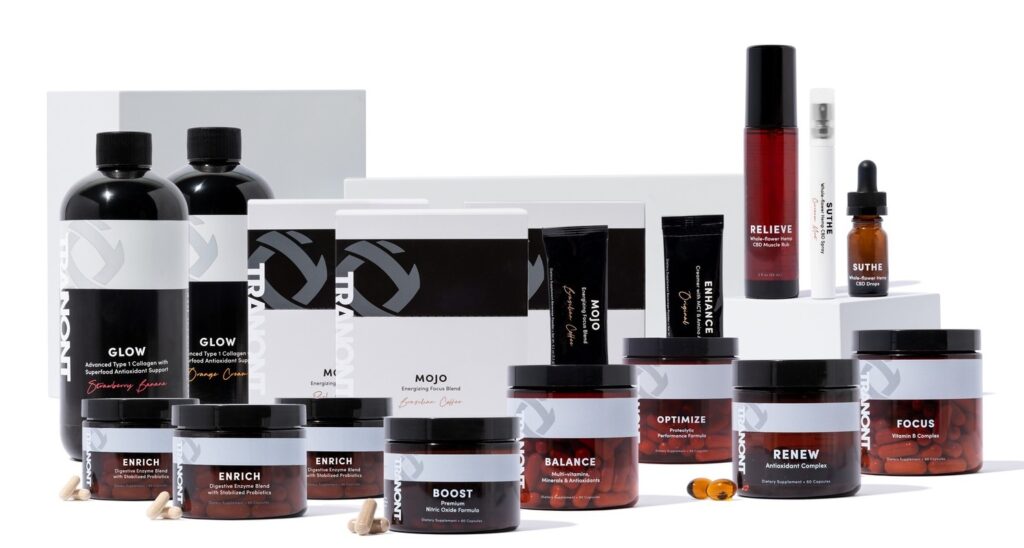 Why Do I Love Tranont?
The products work for me, my family, and millions of other people.  Since starting with just a few of the products including their uniquely formulated probiotics, enzymes, super healing liquid collagen, and industry-changing CBD fluid, my physical, digestive, and emotional health has greatly improved.
The mission of the founders is to Impact One Billion Lives for good.
The company's belief in total wellness is the same as mine – wellness is so much more than physical health, nutrition, or lack of disease.  They believe that true health involves many dimensions including physical, emotional, financial, social, spiritual, and daily habits.
The science of Tranont focuses on gut health and keeping the body in balance for maximum impact on mood, immunity, skin, weight, brain health, and overall wellbeing.  Their formulas are company-owned and based on whole foods, not lab-made chemicals.
People are the heart of everything they do. They believe in leaving a lasting impact through our community – to "lift where you live" and that will expand beyond and out to the world.
There are several ways to get involved:
Retail Customer – purchase products whenever you want, there's never any obligation EVER to buy anything you don't need.
Subscribe & Save Customer – get a great discount on the products you use every month by creating a subscription, and you can change your order whenever you want.
Associate – when you order a launch bundle you'll get the best prices available on your future personal purchases and have the potential to earn income and bonuses when you invite other people to become customers or associates.
Curious?
Read more about the story of Tranont.
Just want to get your products at the lowest possible price?
That's totally okay, let's talk about options!  Joining as an associate doesn't obligate you to ever sell anything, but you will have the option to earn income on any sales you make.  Not your thing?  As long as you maintain a subscription that can change as often as you wish, you'll enjoy the lowest prices available.
If you would like to learn more, please contact me.