Purchases made through these links help support this website. Thank you!
Recommended Reading:
As an Amazon Associate I earn from qualifying purchases.
---
and more…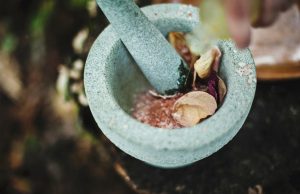 During times of stress, illness, loss, and grief, your body needs good nutrients for immune health, weight management, stress & mood support, and more. I can help you find nutritional supplements, herbs, and so much more to boost your immune system and care for your mind & body.
When life throws curveballs it's good to have a plan for taking good care of our health.  I try to keep my immune system in good working order every day, not just when I don't feel well.  I've also been known to spend a lot of money trying different supplements, so when I find a product or company that works for me and my family I want to share.  I'll never recommend anything that I haven't tried & trusted for myself. 
Heart & Body Naturals provides nutritional supplements for general health, weight loss, detoxification, and personal and pet care, in the form of powders, liquids, and oils.  HBN sources all raw ingredients directly from farmers to create the exact combination of high-quality, pure, sustainable, and potent health products for maximum effectiveness and bio-availability – we can't benefit from what we can't absorb! Minimally processed, no fillers, artificial colors, flavors, or preservatives are ever added.  Cruelty-free and no pesticides or other harmful ingredients allowed. 
goDesana provides the highest quality essential oils available.  Not only do they smell nice, but essential oils are supportive of emotional as well as physical well-being.  The sense of smell is closely connected to the part of our brain that stores memories and the emotions that are attached to them. GoDesana and their formulator, Alexandria Brighton, are dedicated to sourcing only the best essential oils from organic and wild-crafted artisan-type farms that span the globe. The quality of oils acquired from these sources is simply not available in the mass production market many other companies use, which is why this is my ONLY source for essential oils. 
Earnings disclosure: As an affiliate, I may earn from qualifying purchases.